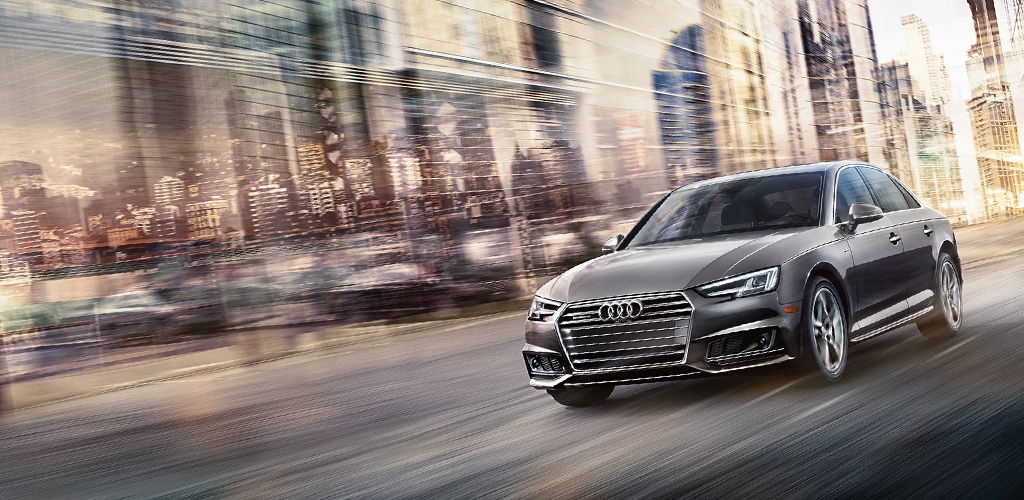 Explore the freshly redesigned 2017 Audi A4

Freshly redesigned for its 2017 model year, the new Audi A4 is more attractive than ever. A stalwart competitor in the luxury sedan segment, the 2017 Audi A4 boasts significantly better feature sophistication than many other models in its segment. With some of the latest safety and convenience features available and Audi's ever-uncompromising standard of performance and luxury, the 2017 A4 is a paragon of its class, and if you're in the market for a truly premium automotive experience, we think this vehicle might warrant a closer look.
Evidence of this models redesign is apparent from the moment you see it. Audi has updated this vehicles' exterior design to be more in keeping with its brand identity, while still helping it to stand out as an individual. Sporty, athletic lines dominate the body, accented by Audi's striking front fascia, giving the 2017 Audi A4 a poise that inspired confidence in drivers, and envy in passersby.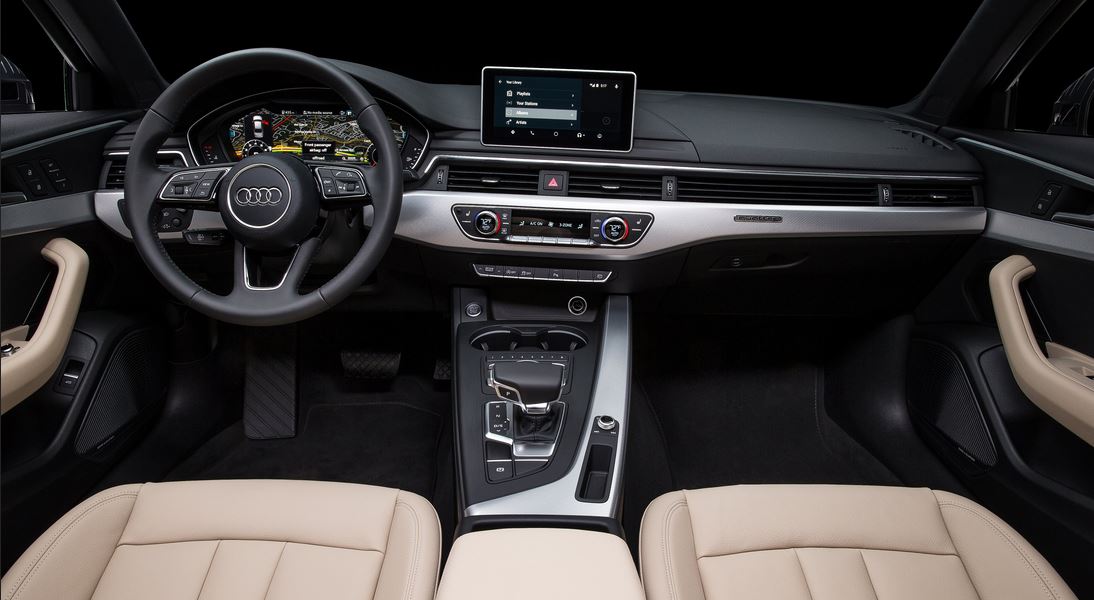 And speaking of inspiring confidence, the 2017 Audi A4's performance credentials are sure to do just that. Equipped with a turbocharged 2l.-liter four cylinder engine, the 2017 Audi A4 is good for up to 252 horsepower and 273 pound-feet of torque, while still returning up to 25 mpg city / 33 mpg highway. What's more, for only sacrificing a few miles of fuel economy, drivers can also have the exceptional Audi quattro all-wheel drive, which provides both uncompromising traction in inclement conditions, and a boost to performance for those who enjoy a bit of spirited driving in their downtime.
However, as impressive as the 2017 Audi A4 is on the outside and under the hood, it's true majesty is only fully evident once you slip behind the wheel. With an air of cool sophistication, Audi has accented the 2017 A4's cabin with premium materials, sought-after features, and driver-centric design. Audi presents a full-featured interior from its base trim, offering automatic wipers, a sunroof, heated exterior mirror's and an auto-dimming rearview mirror, ambient interior lighting, leather upholstery with eight-way power front seating and lumbar support for the driver, tri-zone automatic climate control, a rearview camera, and the Audi MMI infotainment system with Bluetooth, Apple CarPlay, and Android Auto. In addition, the 2017 Audi A4 does quite a bit to keep its drivers safe on the road, coming standard with frontal collision mitigation and automatic braking,  which is easily one of the most lauded safety features on the market today.
>>> Browse 2017 Audi A4 Inventory